The Canada 150 Art Installation celebrates Canada's 150 anniversary and serves as a focal point and backdrop to the Faces of Canada photo contest at Erin Mills Town Centre in Mississauga (Ontario, Canada). Within one month, visitors of the mall were invited to take pictures in front of the art installation for a chance to win a trip for two to one of Canadian city.
Nargiza, as the project designer, was selected as the winner of the Canada 150 Call for Artists competition. The assignment for the competition was to design and create a unique piece in the artist's medium of choice on the topic of Canada's past, present and future.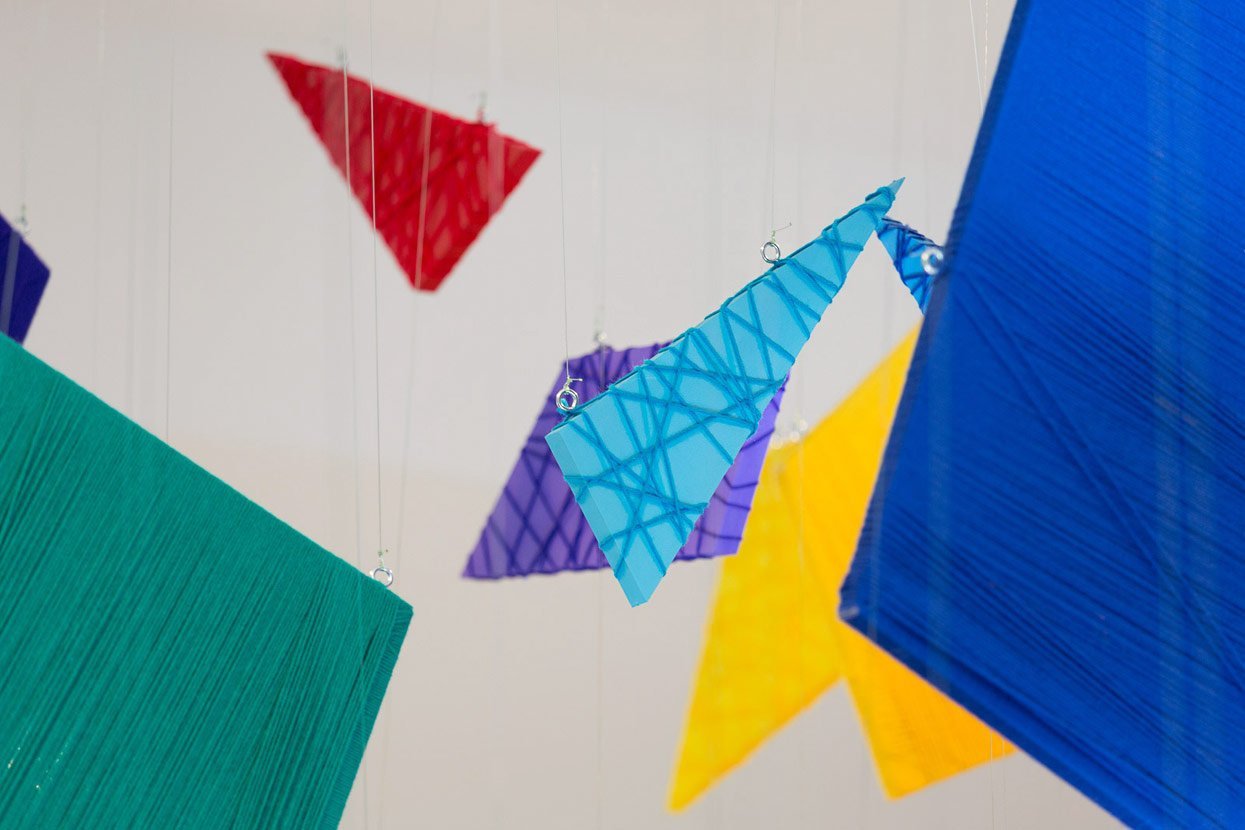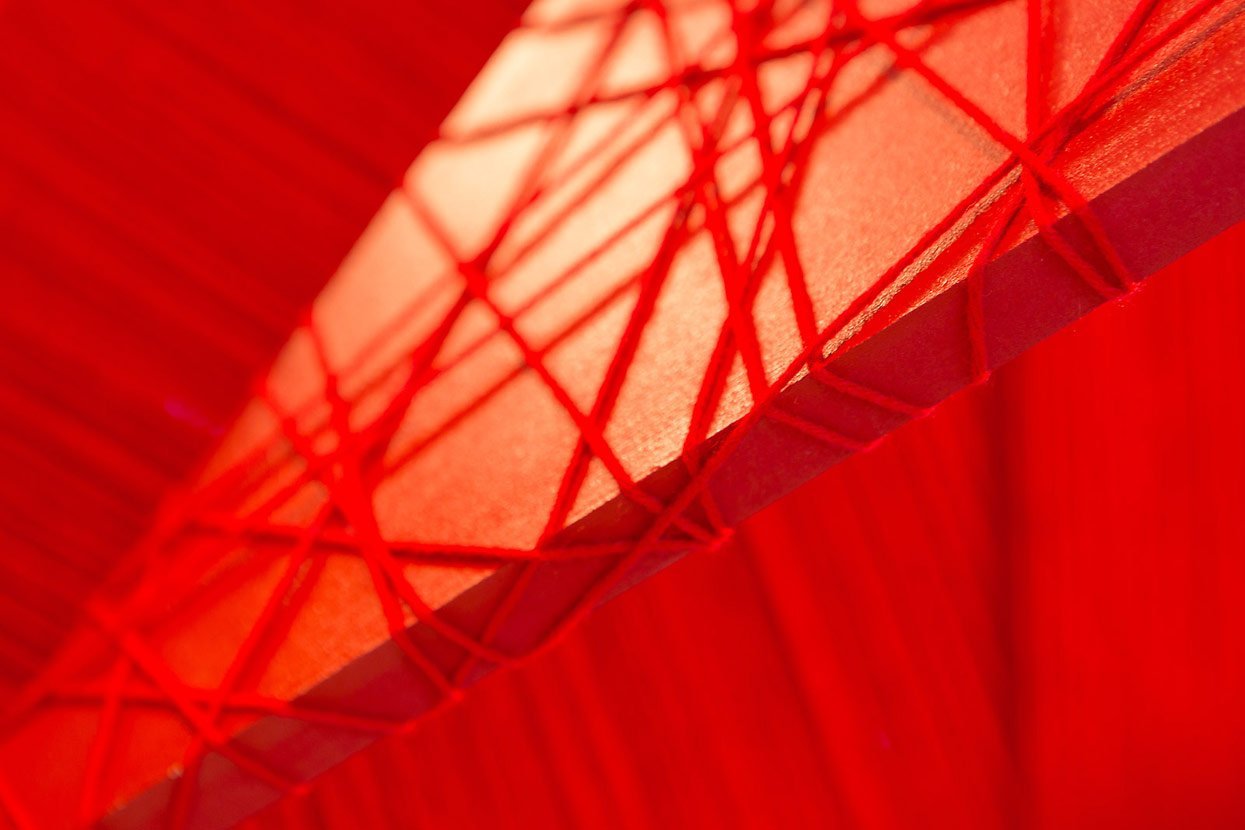 The installation is an abstract 360⁰ composition of the official Canada 150 logo occupying the space of 10 cube feets. The installation provides different views at varying angles and then becomes unified when viewed from the front. To represent the elements of the composition Nargiza used multiple vibrant colours in a wrapped yarn technique.
An important part of the work was to predict issues with proper viewing. To make sure the idea is right we built a 3D model.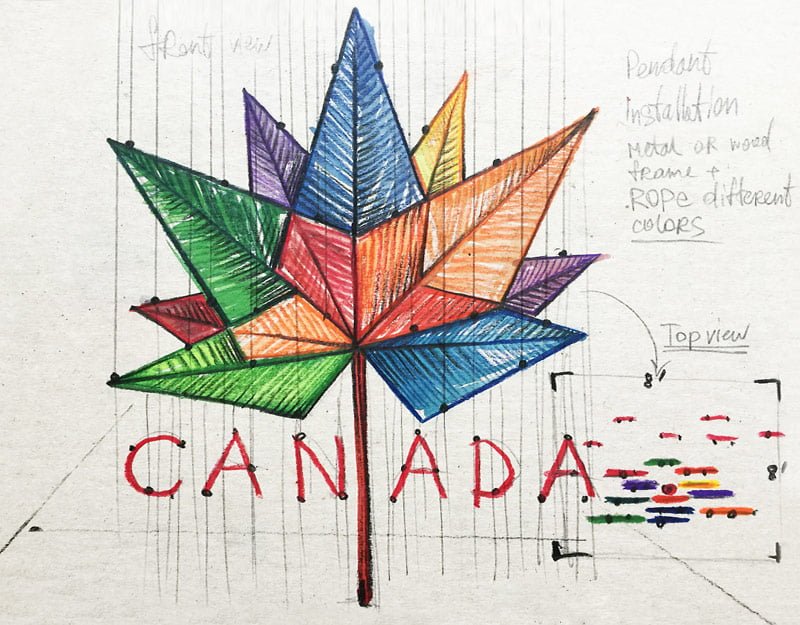 The project statistics
Metres of fishing line (≈)
3 MDF premium sheets, a metal frame for hanging, and paints
Erin Mills Town Centre unveils Canada 150 artwork
The article in The Mississauga News about Canada 150 Faces of Canada contest launched in Erin Mills TC and the installation by itself featuring Nargiza as an artist.
Canada 150 Art Unveiling and Faces of Canada Launch
The short article with pictures from the opening of Canada 150 installation on snapd (North Mississauga) website.
We thank
Francesca Bourré
Marketing Director of Erin Mills TC
Tahira Tayyab
Marketing Coordinator of Erin Mills TC
Allison Conliffe
Piddi Design, the build partner
Ekaterina Vinokurova
Vinyl City, the sponsor